Meet the Posse
Here you can find a full listing on every member of our pro staff and learn more about them.
Tim Smith
Tim Smith
Founder and President/Producer
Tim Smith graduated in the top 10% of the Naval Nuclear Power School in 1986. In 1989, he received a Naval Commendation and Medal for major equipment repairs on the USS Dwight D. Eisenhower, enabling it to be available for a major deployment prior to the first Gulf War. Tim was honorably discharged from the Navy in 1990. He earned his Bachelor of Science Degree in Engineering from Penn State University in 1995, the same year in which he founded Continuous Metal Technology Inc. In 2000, Tim was a founding member of the Center for Innovative Sintered Products at Penn State, and he sat on the Industrial Advisory Council the first two years. In 2004, Tim developed a new type of Tungsten Iron Shot that has the perfect balance of density, hardness, and ductility. He filed for a US Patent on this product, and Federal Cartridge Company introduced this shot to the industry. In 2006, he formed a Joint Venture Company, Springfield Munitions, with major partners to load and sell many innovative types of ammunition related products. Tim served as President of the JV for the first two years. In 2007, he developed and filed for a patent on a new high density shot product. Tim continued his entrepreneurial endeavors in 2007 when he co-developed the TomBob® Lure and filed for two more US Patents. In 2008, Tim received the first of two US Patents on the Lure. He introduced the new lure to the public at the Eastern Outdoor Show, selling over 1000 units in a week. In 2009, Tim developed the first non-toxic Roundball Projectile for traditional shooters who had been locked out of their sport by the California lead ban. Later that year, Tim received a Notice of Allowance on the Patent for the ITX Shot. Tim is married with three children and resides in St Marys, PA. True to his roots and spirit of safeguarding the ecology, Tim is an avid outdoorsman who uses the very same lead-free, non-toxic, hunting and fishing products that he produces.
Brad Clinton
Brad Clinton
Executive Director of Marketing & Branding/Executive Producer
Brad is a Pennsylvania native who grew up living in a traditional outdoor family setting where hunting, fishing, and the outdoors are a way of life. Brad has been a television personality, seminar speaker, and is recognized for his research of wild game habits both in the field and in his captive study area. Now in his 50s, Brad has over 30 years experience in the outdoor industry both in the field and at the corporate level. He has served as a Pro Staff member for many large industry leaders including Mathews Solo Cam, Scent-Lok, Knight Rifles, and Outdoor Channel to name a few. Brad's approach to marketing and values gained from family and the outdoors have led him to many exciting mainstream projects which have achieved great success in their respective markets. Brad is currently the Director of Marketing/Branding for TomBob Outdoors, LLC and our sister manufacturing company, Continuous Metal Technology, Inc. Brad is producing our national outdoor television series TomBob Outdoors:  "Friends in Wild Places". Brad provides marketing and branding leadership for both the Keystone Elk Country Alliance and Pennsylvania Game Commission. He is also Chairman of the Board for the Tom Siple Foundation.
"Our talented staff and I are working hard to develop not only great products and reliable service to our customers, we are also dedicated to the preservation, enjoyment, and stewardship of the great outdoors both in the products we manufacture and our manufacturing processes. This along with endorsements from our business partnerships awarded us in 2015 PA Wilds Business of the Year award in our home state of Pennsylvania. This kind of support greatly helps in our efforts to educate others about good conservation stewardship." -Brad Clinton
Jeff Auman
Jeff Auman
Executive Director of Sales and Customer Service
Jeff Auman has over 20 years of experience at the managerial level. He understands what it takes to get the job done. Jeff brings a personal touch to all of his company responsibilities. He brings such a high level of energy and passion to the job that he's able to bring out the best in people and situations. He is affectionately known as "the miracle worker" at CMT.
As Executive Director of Sales at CMT since 2007, Jeff coordinates new projects, quotes new and existing components, and ensures ongoing customer relationships. He functions in the same capacity for the TomBob Outdoors division. Prior to joining CMT, Jeff was the owner/operator of Western PA Landscaping from 1989 – 2007 and the owner of Bonanza Restaurant in St Marys, PA from 1993 – 1998. In his earlier career, Jeff was a construction contractor/foreman in St Marys and a landscaping contractor in Erie, PA.
In his personal time, Jeff is involved in many recreational and sporting activities. He has played and coached in the area's softball league and has spent numerous hours in the outdoors enjoying nature and its beauty. Jeff often reflects on the enjoyment he had as a youth, his strong family ties, and his years with the Boy Scouts organization. He believes that his personality traits and work ethic are directly attributed to the experiences and values learned from these early years.
Jeff is an avid outdoorsman with a love of the outdoors. Hunting, fishing and camping are a few of his favorite activities that he enjoys in the hardwoods of Western Pennsylvania. Jeff states that living in western P.A. gives you the opportunity to enjoy the four seasons of the year, with every season bringing a new adventure and challenge to the outdoors. In the spring Jeff enjoys the two sports of Fishing and Spring Gobbler. Jeff's preferred fishing lure is the TomBob 1/8oz stainless steel. The scent is impregnated into the lure and stays with it all season long. "It really works well on the different species of trout in the area, especially the native brook". On the Turkey side, Jeff likes the #6 ITX shot for Spring Gobbler, stating that it's a hard load to beat with a range of 60 yards and more, it almost isn't fair to the Gobblers. Hunting and fishing are a big part of Jeff's heritage and enjoys bringing new people into the sport, young and old.
"I find the most pleasure when someone new is introduced to the outdoors and gains a certain respect and understanding of its beauty" -Jeff Auman
Tom Hibbert

Tom Hibbert
Posse Member
Tom Hibbert was born and raised in Falls Creek, Pennsylvania and first took to the woods by his father at the age of 10. Some of his fondest memories were of the two of them on opening day of gun season sitting in a homemade tree blind waiting patiently for the buck they had been seeing while spotting come strolling past. Around the age of 16 Tom had his first experience archery hunting, and the rest was history. You will find Tom 20 feet up a tree as much as possible in the months of October and November, not to mention the countless hours scouting, shed hunting, monitoring trail cams, etc. Most of that time is spent with fellow pro staffer Adam Fox as they try to harvest and film the illusive whitetail buck throughout western Pennsylvania and beyond. He started filming with TomBob Outdoors in 2012 and has thoroughly enjoyed being a part of the Friends in Wild Places team. Tom now resides in DuBois with his two sons Tommy and Gunner which he is now passing down his love for the outdoors with. He is currently employed by Penn State University as a Facilities Director.
"God has blessed me in many different ways recently. I have two great sons that I couldn't be more proud of, a great job, not to mention the opportunity to film for Tom Bob Outdoors.  Life is good! I am looking forward to the upcoming seasons of Friends in Wild Places and just being a small part of this outdoor show is quite rewarding." –Tom Hibbert
Nick Sette
Nick Sette
Maintenance Director/Posse Coordinator
Nick is an avid deer and turkey hunter in the Elk and McKean County areas of Pennsylvania. He enjoys hunting with his in-line and flintlock muzzleloaders using ITX Saboted .230 grain non-toxic bullets. While hunting turkeys, Nick uses his Remington 870 STX shotgun with his choice of ammunition being the ITX #4 non-toxic, lead free, high density premium shot. Nick also hunts on public land in the state of New York just above Ellicottville, where he uses his Remington rifled barrel slug gun. On most occasions, Nick is accompanied by his son, Nicos, who also enjoys hunting and being outdoors. Nicos is involved in the high school Track & Field team. His passion is the Drama Club and Theater Arts. He speaks highly of going to college in the future and studying Culinary Arts.
Adam Fox
Adam Fox
Posse Member/Host
Adam Fox was born and raised in St. Marys, Pennsylvania and was introduced to the outdoors at a very young age by his Father Cornelius Fox, Jr., and Godfather, the late Tom "Tom Bob" Fox. Adam has taken the lessons he learned at a young age by his peers and taken it to the extreme. As a youngster, Adam spent long hours with his Father and God Father fishing the streams of the surrounding areas of his home. When he turned 12, he was introduced to the Pennsylvania rifle season, and there was no looking back. Adam has been able to spend so much time in the woods due to his previous profession. A three sport athlete in high school and an All American baseball career at Ohio University, Adam was fortunate enough to get drafted in the 10th round by the Texas Rangers and given a shot at the Majors Leagues. He spent 9 ½ yrs in the minor leagues with a brief 3 day stint on the 25 man Major league Roster in 2007 with the Rangers. In the offseason he was able to have the entire fall and winter to take to the woods. Primarily a rifle hunter until his early 20's, Adam found a new love in archery hunting. His best year was in 2010 when he scored on 2 pope and young bucks with the bow in PA and Ohio and then killed a stud 8 point in Missouri with a rifle. Currently a videographer and hunter for TomBob Outdoors, Fox always finds himself in the woods somehow either self filming hunts, being filmed by one of the other Posse Members, or filming for others. Adam has since retired from professional baseball and now plays locally for the Sykesville Senators in the Dubois Federation League. He is employed by Boyles Insurance Agency in State College where he now resides as a Commercial Insurance Specialist.
"I love to take things to the extreme. I describe myself as a go getter, passionate about the outdoors, and an adrenaline junkie! If I could bottle up the adrenaline and the emotion I feel when a trophy Whitetail is approaching bow range and sell it, I would be a millionaire! I hunt for the biggest buck in the woods, and if that means eating a tag, so be it! I try to leave no stone left unturned when it comes to hunting, and I will try just about anything. My greatest joy in my life is my son Brayden Gunnar Fox. He will be hunting with a cross bow next year as a 6 yr old and I cannot describe the excitement I am anticipating, spending time with him in the woods, teaching him everything I know." –Adam Fox, Pro Staff
Leatherwoods Outdoors
Leatherwoods Outdoors,
Posse Members/Hosts/Contributors
Leatherwood Outdoors is made up of a group of friends from western Pennsylvania who share the same great passion for the outdoors. They enjoy filming all of their outdoor adventures, which they have been doing for over five years with the purpose of having memories to look back on in the future.
"We are not only deer hunters but all around outdoorsmen. We film all aspects of the outdoors, from rattlesnake hunting to ice fishing to mushroom hunting. We bring videos to the public that are not often seen on TV, such as hunting with flintlock muzzleloaders and deer drives with bows. Also, we bring the Pennsylvania outdoors to the public in our videos, which is also not often seen on TV, and we all hunt fair chase. We plan to keep filming as long as we can to keep creating memories for ourselves and sharing them for everyone to enjoy." –John Royer, Founder of Leatherwood Outdoors
Ken Prather
Ken Prather
Posse Member/Marketing Contributor
Ken is a traditional flintlock muzzleloader located in California. He grew up living, hiking and hunting small game in the central Sierra Nevada Mountains. Ken often hunts and camps with like-minded souls using 1780 era clothes and gear. He enjoys hunting upland game with his 20 gauge repro flintlock smoothbore. Ken's ITX shot load preference is 65 grains of FF Goex Black Powder, an over powder card or natural wadding, and a 95 grain measure of #4 ITX shot topped off with a thin over shot card. He also hunts big game with his repro 50 caliber traditional flintlock longrifle. Ken's ITX roundball load preference is 75 grains of FF Goex Blackpowder with a .487 ITX roundball wrapped in a greased heavy cotton or thin leather patch.
"Hunting and shooting with traditional patched roundball is important to the history of America and is also an interesting, challenging, and effective choice for the modern bp hunter. ITX non-toxic shot and roundball allows me to safely hunt in areas that have been closed to traditional muzzleloading due to the 2008 CA Condor lead ban." –Ken Prather, Pro Staff
Debbie Shilling
Debbie Shilling
Administrative Professional
Debbie Shilling joined our team in May 2013. She is our office assistant for TomBob Outdoors. Debbie's duties include capturing, cataloging footage,  and typing closed captions for our 'Friends in Wild Places' episodes. Debbie and her husband Jake live in Portland Mills, which is a few miles south of Ridgway, in the heart of the PA Wilds. On the Rails to Trails that is close to her home, she loves riding bike, walking, and fishing. It's so peaceful being right in the heart of nature watching the wild life in their natural habitat.
Hannah Rummel

Hannah Rummel
Marketing Assistant
Hannah has been working at the TomBob office since the spring of 2014 where she started as a part-time intern and is now a full-time member of the team. Hannah produces marketing materials such as commercials, posters, and Facebook graphics. She learned her skills at Jefferson County-DuBois AVTS where she graduated as Valedictorian of her class and honor cord recipient of the Digital Media Technology shop. She also received the Glenn M. Means award from the Punxsutawney Rotary Club for Most Outstanding Vocational Student. Although Hannah was born in Morgantown, West Virginia, she was raised in Punxsutawney, Pennsylvania where her dad instilled in her at a very young age a love for the outdoors. Her dad often tells her the story of six-year-old Hannah in the woods with him during early muzzleloader season where he harvested two doe. A shock to him, as he had been expecting loud, toddler Hannah to scare away all the deer within a fifty mile radius. In her spare time Hannah enjoys creative writing, practicing her photography skills,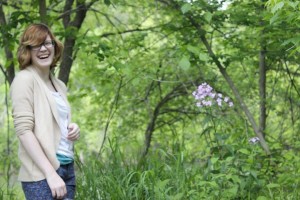 and picking apart movies. Currently, Hannah attends Liberty University in Lynchburg, Virginia during the school year where she is studying Cinematic Arts and Psychology. After she graduates, she hopes to become a filmmaker and travel the world in order to capture its beauty and pass on the love of the outdoors that was given to her.
"It was after watching Marvel's 'The Avengers', of all movies, that I knew I wanted to spend my career entertaining others through film. Becoming part of the TomBob team felt very natural to me. It took my love of film and television and combined it with my respect and admiration for the outdoors. I love being a part of this team and helping people experience outdoor adventures from home!" -Hannah Rummel
John A. Straitiff
John A. Straitiff
Posse Member
John grew up in Northern Jefferson County in the small town of Sigel in family that spent most of their free time hunting and fishing together.  He graduated from Clarion University in 1989 with a B.S. in Communications. John spent over two decades in sales at WTAJ-TV in Altoona, PA. He is currently the Executive Director of the Pennsylvania Great Outdoors Visitors Bureau which promotes tourism in Cameron, Clarion, Elk, Forest, and Jefferson County.  He and his wife have traveled extensively in North America and Africa on hunting and fishing adventures.  John has also worked as a professional hunting and fishing guide.  With his love for adventure and experience in the both the broadcasting and outdoor industries, he is a valuable new member of the TomBob Posse.
"I am proud to call Pennsylvania my home.  I love the natural beauty of our region, the spectacular scenery, abundant wildlife, and enjoy sharing my passion for our part of the state."  –John A. Straitiff
Ben Gnan

Ben Gnan
Co-Producer/Camera Operator /Senior Draft and Design Engineer
Ben is a North Western Pennsylvania native, born and raised in the small town of Ridgway by two working class parents. He's always had ingrained in him that you only get back what you put in. Growing up near the great setting that is the ANF, but although never the true hunter or fisherman himself, he has always had a love for nature and all things associated with it. He is a graduate of Ridgway Area High School (2000), also possessing a degree from Triangle Tech in the field of Mechanical Computer Aided Drafting and Design (2002). Ben's exposure to the TomBob brand originated in 2004 when he began working for Continuous Metal Technology Inc. as a Drafter. Then in 2007 when the TomBob Lure was conceptualized as the first truly original TomBob Outdoors LLC product, along with the company's continued endeavors into lead free ammunition development and sales, Ben was there on the ground floor, creating concept drawings as well as tooling drawings to begin production. Following this development and the addition of the marketing and branding department, which in 2012 brought into being the TV series 'TomBob Outdoors Friends in Wild Places', Ben's work ethic got him involved as an editor and camera operator and even sparingly some in front of the camera work. Today with a lot of responsibility and experience under his belt, he has become a fixture in both the day to day operations of Continuous Metal Technology Inc., as well as a major contributor to 'Friends in Wild Places' now functioning as a Co-Producer along with fellow Posse member Nick Forsyth. Recently he's even taken up the hobby of archery; maybe we'll be seeing him on a future episode as he moves from hobby to harvest.
"When I started working at a small P/M company in what amounts to Middle-of-nowhere PA, I never expected to be involved in an outdoor program airing on national TV. This truly shows the diverse nature of our products and company. Standing still gets you no-where; moving towards the unique and unknown is the only way to evolve and survive." –Ben Gnan
Nick Forsyth
Nick Forsyth
Multi-Media Specialist
Nick Forsyth was born and raised in DuBois, Pennsylvania. He got his start in music at a very early age. He started playing at church regularly by the age of 13 and bands by the age of 16 and continued to pursue a passion in music throughout his teens. Growing up in rural Pennsylvania, he had a love for motorsports and being in the outdoors. Nick graduated from Clarion University in 2007 with a  B.S. in Communication, focusing on audio and video production. In the years after college, he spent time working as a residential care worker with troubled youth and intellectually disabled individuals, while playing drums and guitar in several music projects. He moved to Greensburg, PA in 2009 where he continued to work as a residential care worker and a live sound engineer at a club outside of Pittsburgh. Nick moved back to DuBois in late 2011 to get closer to the outdoors. He currently works as the Multi-Media Specialist at TomBob Outdoors while still playing on the weekends and recording/producing music out of the DuBois area. Nick spends his free time riding motorcycles and fourwheelers, hiking and even casting a line from time to time. Nick also likes long walks on the beach, sunsets, and anything that involves the freedom of being in the outdoors.
Lance Neal

Lance Neal
Posse Member
Lance Neal is 20 years old and has three brothers of which he is the second oldest. He and his wife, Hailey Neal, have similar personalities, values, interests, and goals making them two peas in a pod.
Lance grew up in the rural countryside near Smicksburg, Pennsylvania. As a kid, every waking second that was available, Lance was running through the woods behind his house with his older brother. Anything that had to do with being outside, he was sure to be part of. Since the day Lance was of age, he played basketball, football, and baseball, but he always had an interest in hunting. Around the age of 9, he started watching hunting shows on television. Soon he was hooked, having an unreal drive to hunt and desire to feel the rush that the "pros" on TV had. However, Lance's father wasn't into the outdoors to the extent that Lance was, so he didn't get to be as active as he would have liked. Luckily his relatives were avid outdoorsmen and really introduced him to hunting. By the time he reached high school, Lance realized that hunting and sports didn't mix very well. Something had to give, and it sure wasn't going to be hunting.
In ninth grade Lance enrolled at the Jefferson County Vocational Technical School where he took up building trades. Early on he realized that he wanted a career in the construction field when he graduated from school. He participated in several competitions related to his shop class. His sophomore year he scored third place in his district, and by his junior year he had moved to third in the state. With permission from the school, he went on work release his junior year and then went to full-time employment his senior year, fulfilling his course requirements in the evenings after work. .
2016 has been a year of real change for Lance. In January of 2016, he became self-employed when he formed Neal Construction Company.  During spring turkey season in 2017 while filming an episode of Friends in Wild Places, he proposed to his sweet-heart and hunting partner (now wife), Hailey Neal. Of course, she said "Yes!"
Hailey Neal

Hailey Neal
Posse Member
Hailey is a girl from Reynoldsville, Pennsylvania and married to Lance Neal. She started hunting with her step father who taught her everything she knows about hunting and hunting safety, but now hunts mostly with Lance. She grew up in a family of avid hunters and has had a huge interest in hunting since she was about seven years old; this is the same year that she received her first bow as a birthday gift. Hailey has also trapped, fished, and hunted with riffle since a young age. Considering that Hailey grew up in the country and has always had access to the woods, she was outside all the time, whether she was climbing trees, making forts, or shooting things with her BB gun, you could guarantee you could find her outdoors. As she got older, she continued her passion for hunting and being in the woods. She also began playing volleyball when she was in grade seven and played the whole way through her senior year. In her senior year, she was a co-captain and made the district all star team. During those years, she had to work around her volleyball schedule to make time for archery hunting and convinced the coaches, also in her senior year, to give the team the first day of archery off. She also was the vice president of her school's agricultural club, and her adviser really pushed her to do great things and inspired her to be something some day. Hailey is now graduated and has plans to work at International Cartridge Corporation.
Bob Taylor
Bob Taylor
Sales Manager
Bob Taylor grew up and attended school right here in central PA.  He comes from a large family, being one of five children.  His parents instilled in him, at an early age, the love of the outdoors.  On any given weekend, you can usually find Bob, along with his family, enjoying outdoor activities ranging anywhere from fishing, hunting, or biking to simply relaxing at camp.  Bob and his wife, Laurie, are both active members of the community, with Bob coaching youth football and Laurie teaching elementary school children.  Bob has been involved in the sales and outdoors industry for over twenty years.  He holds an associate degree in business and will be working toward a bachelor's degree in the upcoming year.  He truly understands and enjoys meeting new people and building relationships with his customers.  His knowledge of the powdered-metal process, frangible bullets and the frangible bullet industry as a whole is extensive and growing every day.  With this knowledge, it allows for effective communication with his customers.
"I am very excited about the future here at TomBob Outdoors and Continuous Metal Technology; we have a lot of big things coming up in the future here. I feel blessed to have the life I have –  good friends, great family, and exciting future." –Bob Taylor
Morgan Cartwright
Morgan Cartwright
Marketing Assistant
Morgan was born and raised in St. Marys, Pennsylvania. Art has always been a passion of hers. At the age of six, she had taken it up as a hobby and began drawing every day. By the time she reached high school, that hobby had developed into a passion. After graduating from St. Mary's High School in 2011, she decided to further her education doing what she loved. Morgan is a 2016 graduate of Slippery Rock University, where she obtained a Bachelor of Fine Arts degree with minors in Communication/Graphic Design and Art History. While she creates marketing materials here at TomBob Outdoors, she also plans to practice her traditional artwork on the side and hopes to display her work in more exhibitions in the future.
While Morgan's first love will always be art, nature takes a close second. Introduced to fishing at a very young age from her father, she loves to spend time on the water. Morgan and her family began camping when she was two years old, which also contributed to her close relationship with the outdoors. She plans to take up the sport of hunting soon with her father as well.
"Being able to work in an environment where I can bring together my passion for art and the outdoors is more than I could have ever expected. I've always been one to follow my dreams, and I'll always try to instill that in others ­— never give up, do what you love, and you'll always come out on top." -Morgan Cartwright
Rawley Cogan
Rawley Cogan
Posse Member/Host
Rawland D. Cogan (Rawley) is the President, CEO, and co-founder of the Keystone Elk Country Alliance. The Keystone Elk Country Alliance is a Pennsylvania based 501 (c) (3) wildlife conservation organization. Prior to working with the Keystone Elk Country Alliance, Rawley worked as a Lands Program Manager for the Rocky Mountain Elk Foundation. His career with the PA Game Commission began in 1982 with field research involving elk home range and movements, elk/human conflicts and mitigation, aerial survey and population estimates and calf survival and elk habitat preference. He is a wildlife biologist with 20 years of experience with the state wildlife agency as an Elk Biologist and 12 years of experience working in non-profit conservation organizations. Rawley completed a Master's Degree at Penn State University in Wildlife and Fisheries Science, a Bachelor Degree at Slippery Rock University in Natural Resource Management and an Associate Degree at Penn State in Wildlife Technology.
His research work has been published in The Wildlife Society and National Geographic. Rawley has narrated and co-authored the script for the Pennsylvania Game Commission video titled Pennsylvania Elk; Reclaiming the Alleghenies, which presented lectures throughout the country on Pennsylvania Elk, appeared on numerous television shows, is a host of the national TV show TomBob Outdoors, Friends in Wild Places, is a life member of the Keystone Elk Country Alliance and the Rocky Mountain Elk Foundation, holds memberships with the National Rifle Association and Safari Club International. Rawley currently is working in partnership with Pennsylvania's Department of Conservation and Natural Resources to manage and operate the Elk Country Visitor Center. The Elk Center attracts over 350,000 visitors annually.
The Mecca Family
The Mecca Family
Posse Members
Born and raised in St Marys, PA, Steven and Tiffany Mecca have a natural love for the outdoors. They both enjoy hunting or fishing along their favorite stream. One of the things they love most is staying at their camp in Glen Hazel, PA, next to East Branch Dam, where they get to experience nature at its best. They love taking their children, Benny and Gabbi, on new adventures and teaching them to respect nature. They always say nature is God's ever changing canvas. Tiffany has been working as the Administrative Manager at Continuous Metal Technology since 2009. Steve is the Maintenance Coordinator at the Elk Country Visitor Center in Benezette, PA, one of our partners here at TomBob Outdoors.
"We are very lucky to have our children grow up in this beautiful area and experience everything the outdoors has to offer, and they love every minute of it! It's the simple things that make life rewarding." -Steve & Tiffany Mecca
Joe Bona
Joe Bona
Posse Member
Joe Bona was blessed to be raised by loving parents who loved the outdoors. They would go fishing on the weekends, only to break for church. Once he moved to PA, he became involved in hunting raccoons. Hunting raccoons led to trapping foxes and coyotes. Over time, Joe learned how to fish freshwater fish. A friend of his asked him to join a bass club. There, he started to polish his skills. Joe has now been fishing bass tournaments for over 25 years. Once Joe retired from the Department of the Military Veterans Affairs working as a maintenance man, he started stepping up his fishing game, leading him to become a Posse member for TomBob Outdoors.
"I was glad to be able to fish the one most important tournament  I ever fished. It was the only tournament I was able to fish with my brother before he passed away. He was my best friend. To this day, my wife who is my best friend and partner, trap together, deer hunt archery and rifle, and fish together. I consider myself real blessed to be able to share a life with someone that has the same interests.  I also realize how blessed I am for being sponsored by Tombob Outdoors: Friends in Wild Places, being part of the Tombob Posse, and allowing me to be living my dream." -Joe Bona